On 9 June 2017, we conducted tests of our new gyroplane rotor NACA 8H12 original airfoil full carbon on a fabric Xenon gyroplane.
The test consisted of performing test flights for two Gyro-Tech carbon rotors of diameters 8.50 m and 8.60 m and comparing the results to Xenon aluminum rotor. The test was performed with two persons on board plus 50 liters of fuel.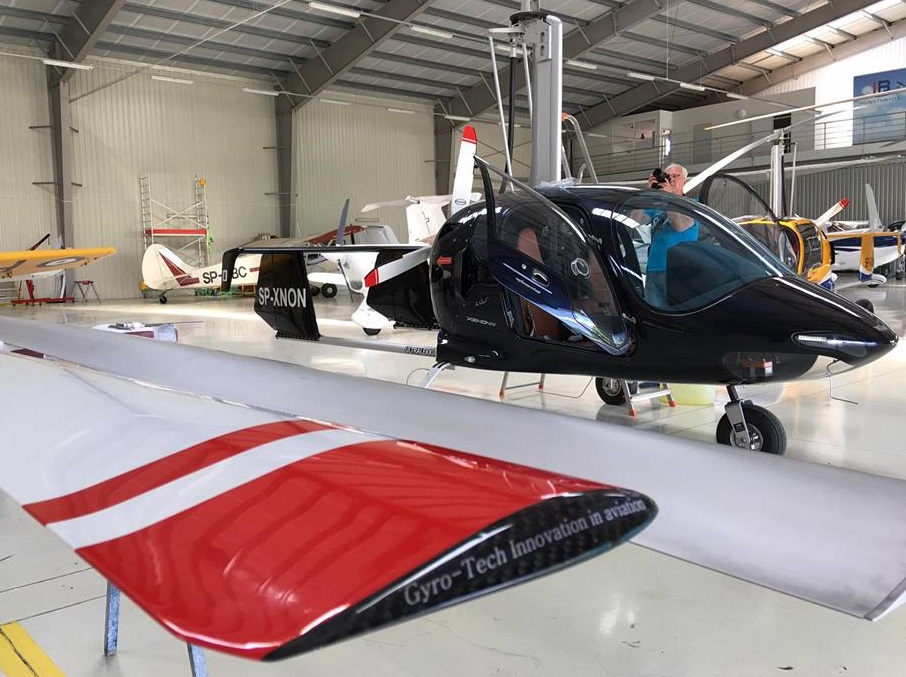 The results are great and our rotors performed much better that Xenon original rotor!
Below you can see video material of the test and a full report.
Gyro-Tech carbon rotor 8.50 m
vs. Xenon aluminium rotor
1. Very low vibration level
2. Great flight comfort
3. Smaller engine revs
4. Less fuel consumption
5. Rotor rotation: 380 rpm
6. Maximum flying speed with two persons: 180 km/h
7. Longer start
8. Shorter flight without pushing gas
9. Light, pleasant and predictable in maneuvers
10. Ideal in full autorotation
Gyro-Tech carbon rotor 8.60 m
vs. Xenon aluminium rotor
1. Very low vibration level
2. Great flight comfort
3. Smaller engine revs
4. Significantly less fuel consumption
5. Rotor rotation: 360 rpm
6. Maximum flying speed with two persons: 180 km/h
7. Travel speed 130-140 km / h
8. Short start with two persons
9. Long flight without pushing gas
10. Light, pleasant and predictable in maneuvers
11. Ideal in full autorotation
12. Increased aerodynamic excellence during flight and landing
13. Significantly lower rotor resistance during take-off (rapid speed increase)
FINAL result:
Best results achieved by Gyro-Tech carbon rotor 8.60 m diameter