This was a very big and professional test!!
On 28 October 2017, Gyro-Tech and the Hungarian gyrocopters producer SkyCruiser made so far the biggest flight test of Gyro-Tech composite carbon rotors on SkyCruiser SC-200 gyrocopters.
The test took place at Kiskunlacháza airport in Hungary.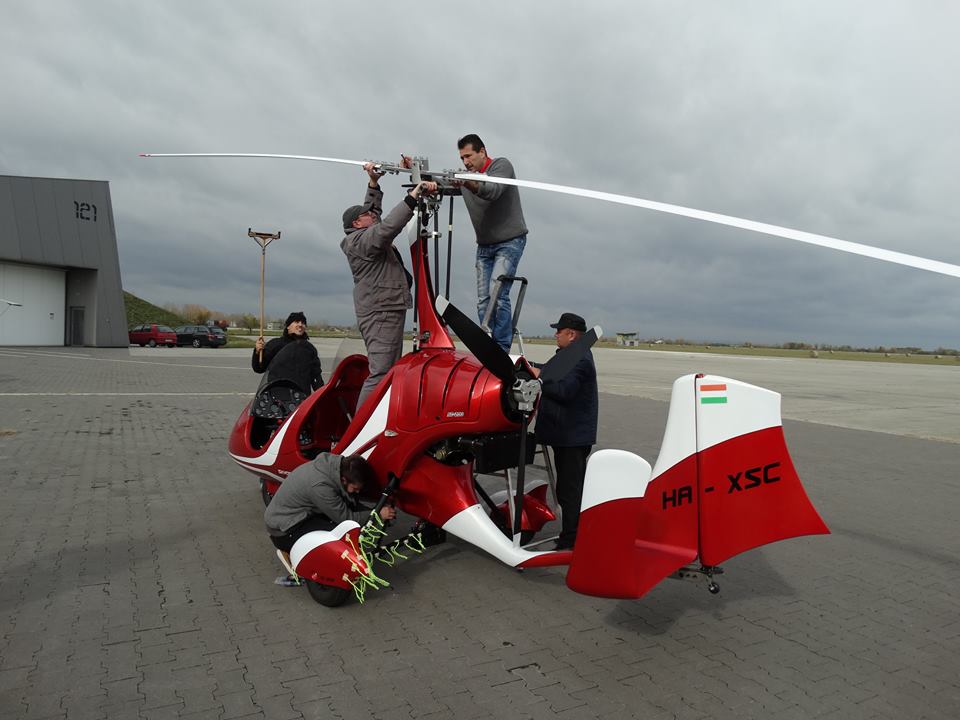 Tested were two rotor diameters as well as two hub bar block heights. For the test, we also used two types of hub bar i.e. straight version and a version with cone angle of 2.5°.
The professional SkyCruiser team with a very experienced pilot tested the carbon Gyro-Tech rotors very thoroughly with focus on:
- Stability at different flight stages
- General level of vibrations
- Vibrations level in maneuvers
- Aerodynamic properties of the rotor
Below you can see some pictures taken during the test.
The test was very long and required a lot of work from the hole SkyCruiser and Gyro-Tech teams.
But the summary is very short...
SkyCruiser gyrocopter SC-200 with Gyro-Tech carbon rotor 8.40 m is another best duo in the world!!