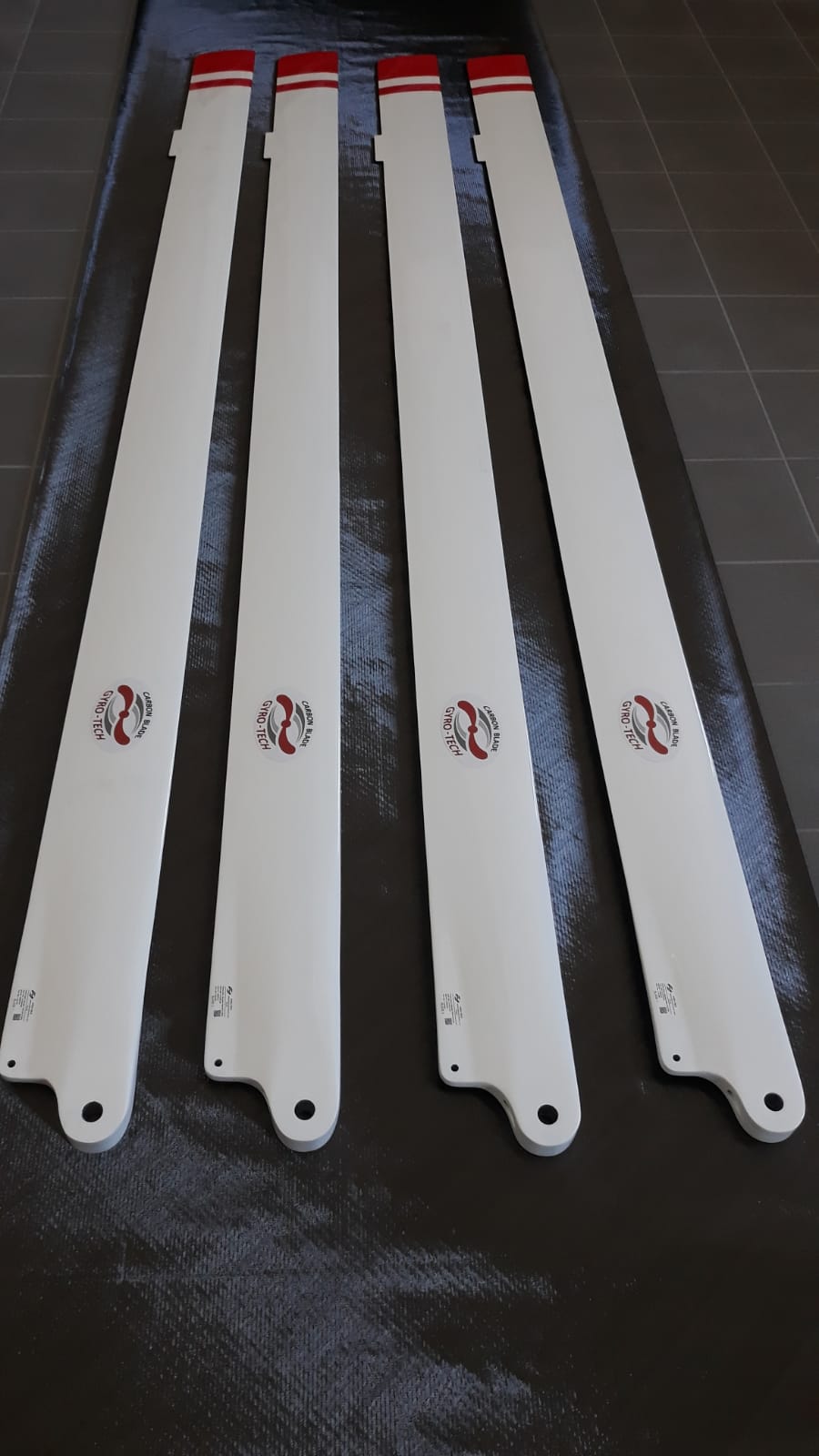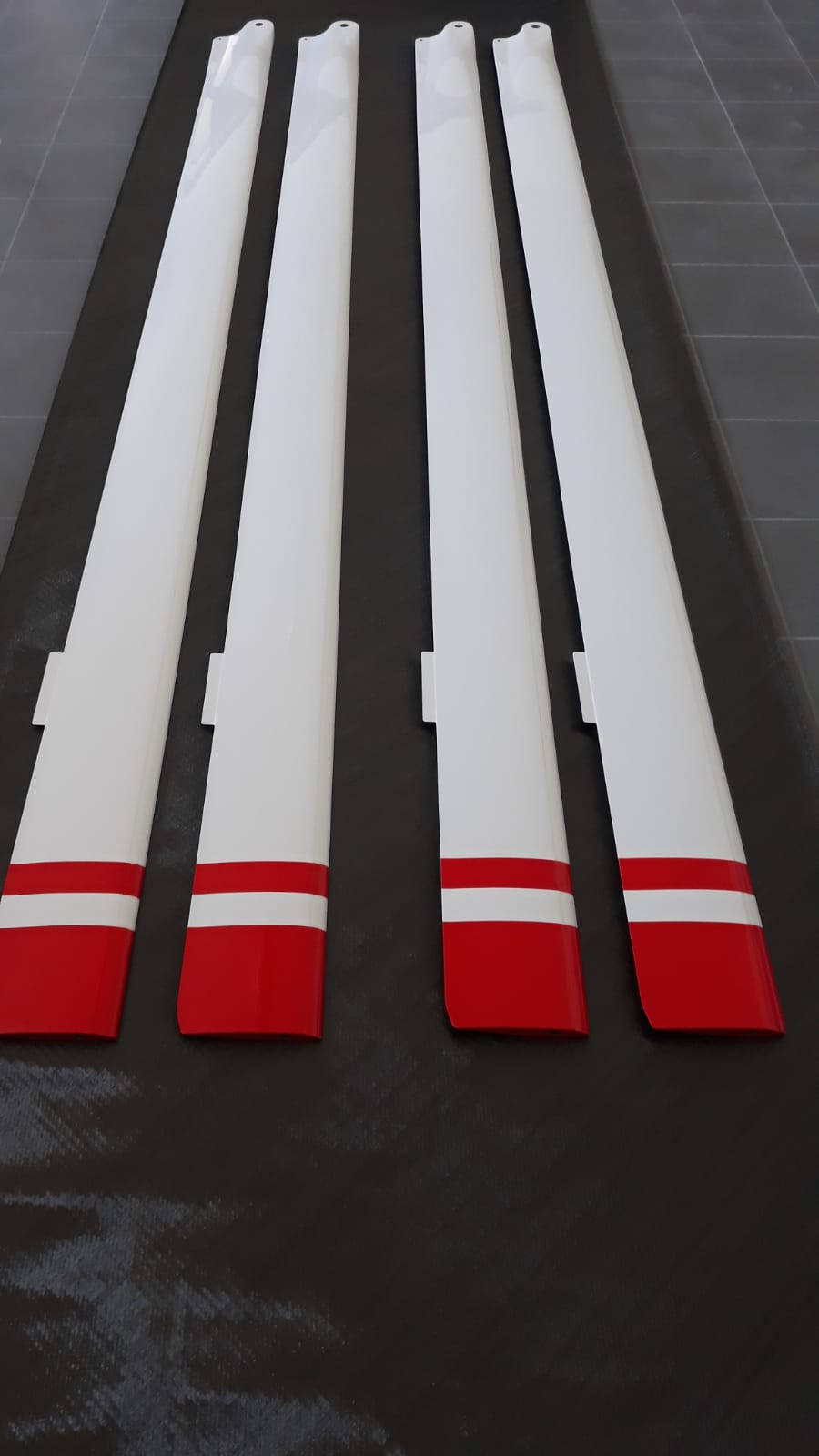 This week we delivered composite carbon blades for Ultrasport 496 Helicopter in two versions for testing:
One version is NACA 23012 airfoil with 180 mm chord
Second version is innovative ILULH11M airfoil with 180 mm chord
---
All blades have leading edge protective tape installed on a leading edge.
The blades are balanced and ready to install on a helicopter.
Comparative tests of the two blade versions will take place in the coming weeks.